Pea protein and soy protein are two very popular plant-based proteins. They both naturally include essential amino acids that are crucial for your health and are associated with certain health-related advantages and disadvantages.
Thus, it is a little tough to choose one between them.
If you too are confused about this battle of the best, we're here to help. This comprehensive guide will help you explore them in detail so that you can compare them from every possible aspect and choose what's right for you.
So, let's start!
What is Soy Protein?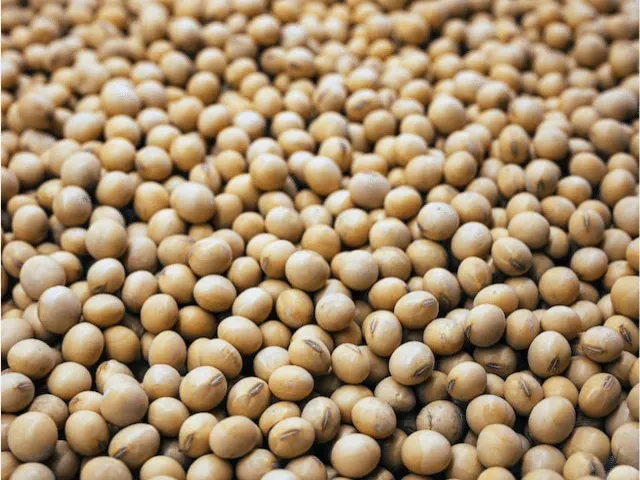 Soy protein is a complete protein isolated from soybeans. Unlike other types of plant protein, it is a little unique with respect to its nutritional value and amino acid profile. It can serve you well with vitamins, minerals, and nine essential amino acids and is linked with many healthy charms.
The soybeans for protein extraction typically have an East Asian origin but are now grown in most parts of the world because of an unparalleled demand and nutrition.
The protein is usually included in soy products like milk, meat, tofu, etc. They are well-suited for people who don't consume dairy and are on a vegan diet. Additionally, it is also found as soy protein powder which is usually made to supplement workout routines and help people include more plant-based proteins in their diet.
What is Pea Protein?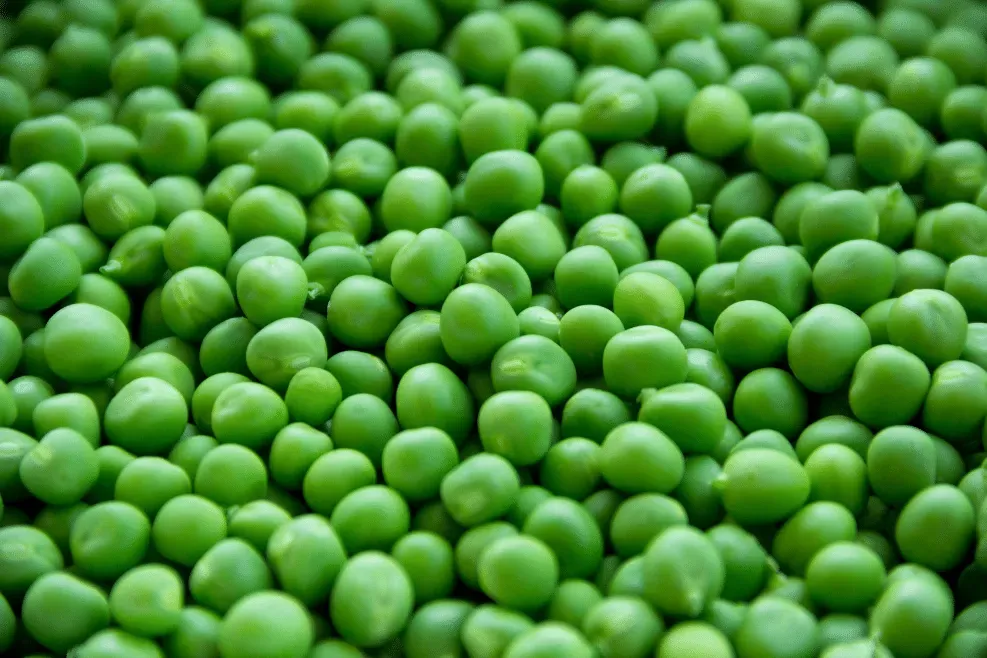 Pea protein, as its name indicates, is derived from peas, especially the yellow ones. It is a popular choice among vegans or people on a vegetarian diet. This is because it lacks gluten and is much easier to digest. Also, this makes it a good option for people with food allergies.
Like soy protein, pea protein also includes essential amino acids including the branched ones. The branched-chain amino acids work well to stimulate muscle protein synthesis and cut down on your fats. So, pea protein isolate can be a good option for those trying to lose weight.
However, the branched amino acids in pea protein are lesser than those found in whey protein. So, the former makes an optimal choice when looking for proteins to build muscles.
Pea protein can easily be added to meat products like meatballs, sausages, etc., milk, dairy products, soups, cereals, and baking mixes. You can also look for pea protein powder as an alternative for consuming high-quality pea protein isolate.
However, the taste of pea protein is a little controversial which keeps soy in demand!
Nutrition Facts of Soy And Pea Protein
A 100g serving of soy protein has;
338 calories
3 grams of total fat with 0 saturated fay
0 mg of cholesterol
1005 mg of sodium
7 grams of carbohydrates
5.6 grams of dietary fiber
No added sugar
81 grams of protein
Along with these nutrients, soy is an impeccable source of vitamins and minerals like zinc, magnesium, calcium, iron, and all nine essential amino acids.
Similarly, a 100g of pea protein isolate has the following nutrients;
400 calories
8 grams of fat with 2g of saturated
0 sodium and cholesterol
2 grams of carbohydrates
No fiber and added sugar
84 grams of proteins
Also, pea protein isolate has a good quantity of minerals and amino acids. Usually, it is low in methionine which should be compensated by eating methionine-rich foods, etc. But the other amino acid contents of the protein make it a healthy choice for heart health, blood flow, and muscle growth.
Pros And Cons of Soy And Pea Protein
Now that you know both proteins; where they come from and how nutritious they are. Let's now discuss the potential pros and cons associated with the two. It might help you decide what's better for you.
Benefits of Soy Protein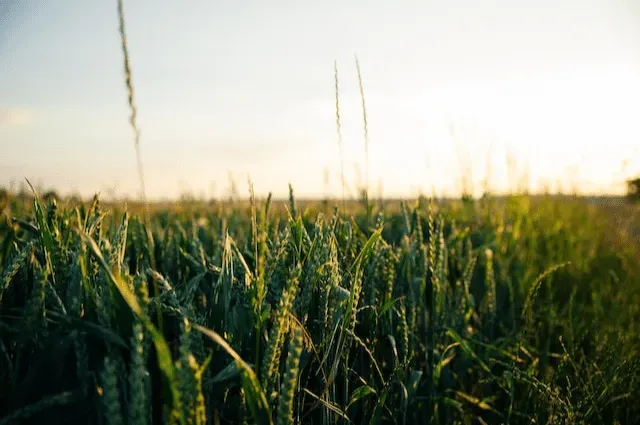 Soy may benefit blood sugar levels and heart health. These advantages are mostly related to the nutritional composition of soy as well as its health-promoting components, such as Phytosterol, Lecithin, etc.
Heart health
Soy protein is heart healthy because it reportedly lowers the amount of low-density lipoprotein or bad cholesterol and elevates the high-density lipoprotein or the good cholesterol in the blood.
A higher amount of LDL means that your blood has dirty fats in it which can cause various heart diseases like heart attack, high blood pressure, stroke, etc. Thus, keeping LDL at bay is necessary for a healthy heart and that's what soy can surely do.
Anticancer benefits
A diet high in soy is often linked with anti-cancer benefits. There are many observational studies that concluded that soy foods work well against the risk and recurrence of cancers.
A meta-analysis of around 12-15 studies indicates that the intake of soy food before and after a cancer diagnosis can reduce the risk of recurrence. It is because soy protein is rich in antioxidant properties that prevent oxidative damage and promote the death of cancerous and faulty cells before they grow in number.
However, there is still a need for further and advanced research to make a complete claim.
Maintained blood sugar
Soy protein has a better bond with your blood sugar as well.
Soy foods are well-appreciated to control blood sugar for diabetic patients. Research indicates that fermented soy foods can be a wise choice for minimizing the effects of diabetes.
Major credits go to isoflavones in soy. They are special kinds of flavonoids that have antioxidant and anti-inflammatory properties keeping the risks of chronic diseases at least.
Weight loss
Soy protein is also good for weight loss.
You must have seen that high protein diets are often recommended as an effective tool for weight loss even if you don't want to limit your calories. It is because they keep your hunger satisfied for a longer period so that you don't overeat. Also, they help with building lean muscles that help to burn more calories.
In a research study, the participants were fed soy and non-soy proteins to check the effect on weight loss. It was found that those who consumed soy protein not only lost weight but had improved corporal composition and heart health.
Advantages of Pea Protein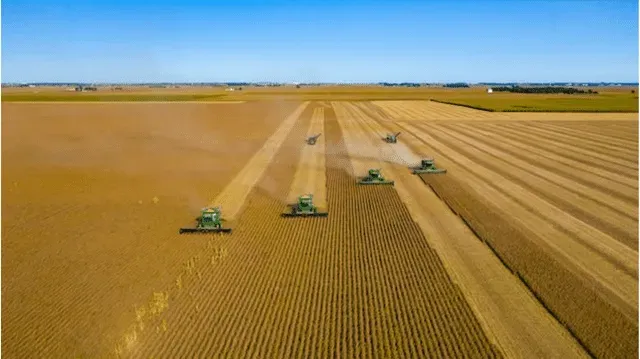 In addition to being nutritionally sound, pea protein might be advantageous for your health too. These are a few of its primary advantages.
Research indicates that when used in conjunction with resistance exercise, pea protein can aid in muscle growth.
A study finds that men who lifted weights and took pea protein daily increased their muscle mass by the same amount as those who received whey protein throughout 12-week research. However, it suggests that increasing your protein intake alone won't likely have any impact on your muscles; it must be combined with regular exercise.
Protein, unlike carbohydrates or fat, makes people feel satiated for longer. This implies that over time, high-protein diets may result in a reduction in overall caloric intake and eventual weight loss.
Pea protein is a convenient approach to increasing your protein intake and enjoy these advantages.
According to one study, using 20 grams of pea protein 30 minutes before having a meal lowered calorie intake by about 12% on average. It is because the protein provides sensations of fullness that result in less eating.
Pea protein can lower some of the risk factors for heart disease, including high blood pressure and increased cholesterol. However, these benefits usually come with pea protein hydrolysate. It is partially digested powdered protein having smaller proteins.
A six-week-long human trial found that 3 grams of pea protein hydrolysate every day can lower the systolic pressure by 6 points.
However, it is still advised that you must speak to your healthcare practitioner before including it in your diet if you have any major diseases.
The Downsides of Pea Protein vs Soy Protein
In general, pea protein is well accepted and has few negative effects.
It is quite low in fiber and does not typically induce gassiness or bloating as whole peas can.
However, pea protein powders might include between 110 and 390 mg of salt per serving, depending on the type. As a result, those following a diet low in sodium may need to monitor their intake.
On the other hand, some people are wary of soy, particularly because of substances known as phytoestrogens, antinutrients, and GMOs.
Well, soy has some antinutrients which are plant chemicals that may lessen the availability of minerals including calcium, iron, and zinc. In addition, the majority of soy products produced globally are genetically modified which means that their genes have been changed to make them resistant to particular herbicides. But the natural soy protein isolate is completely devoid of GMOs.
Pea Protein vs Soy Protein: The Better Choice
Soy and pea proteins, both are complete proteins. Their amino acid composition is excellent and is linked to various advantages as mentioned above.
Here are our final thoughts to help you decide on the better choice.
In reference to the complete amino acid profile, soy protein includes all of them while the pea protein slightly lacks amino acid methionine. However, due to the presence of anti-nutrients in soy, you may be absorbing less than you think.
Moreover, pea protein has elevated levels of branched-chain amino acids and is also better at promoting lean muscle mass growth.
Considering allergens and pesticides, soy is a common allergen while pea protein is hypoallergenic and not modified for herbicide resistance. Finally, peas have a lower impact on the environment. They require less water, land, and energy for their cultivation as compared to soy. This is important for those who have high concerns about the environment and its longevity.
Now that you've got all the facts before you, which do you think is better for you?
Be sure to check out our articles on the best pea proteins and the best soy protein powders.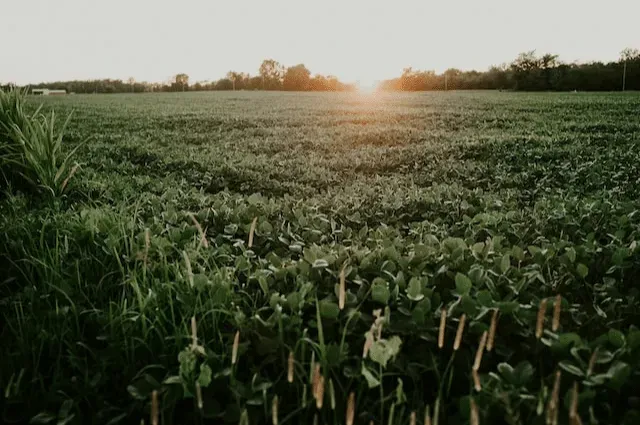 Frequently Asked Questions About Pea Protein and Soy Protein
We have put together a list of some other frequently asked questions for you about pea protein and soy protein. We hope this has helped you get all of your concerns taken care of.
Does Pea Protein Cause Kidney Stones?
There is no scientific evidence to support the claim that pea protein causes kidney stones. In fact, a 2006 study published in "The American Journal of Clinical Nutrition" found that pea protein had a "beneficial effect on renal function and reduction in risk for renal failure" in participants with chronic kidney disease.
Is Pea Protein High in Estrogen?
No, pea protein is not high in estrogen. However, some plant-based proteins can be high in phytoestrogens, which are estrogen-like compounds found in plants. Phytoestrogens can have weak estrogenic activity, but it's not clear if they have any significant health effects.
Is Pea Protein High in Histamine?
Pea protein is not known to be high in histamines. Histamines are chemicals that are released by the body in response to allergies, among other things. If you are concerned about histamines in pea protein, you can always speak with the manufacturer to see if they have tested for histamine levels.
Does Soy Protein Increase Estrogen?
There is no clear answer as to whether soy protein increases estrogen. Some studies have shown that it does, while other studies have shown that it doesn't. More research is needed to determine whether or not soy protein actually increases estrogen levels.